Guys, does anyone have any thoughts about this?
I have TIR4 with TCP and 5.1.3 software. I've just upgraded from 5.0 to try to fix this.
When I look up in the game, with the TIR, I get this..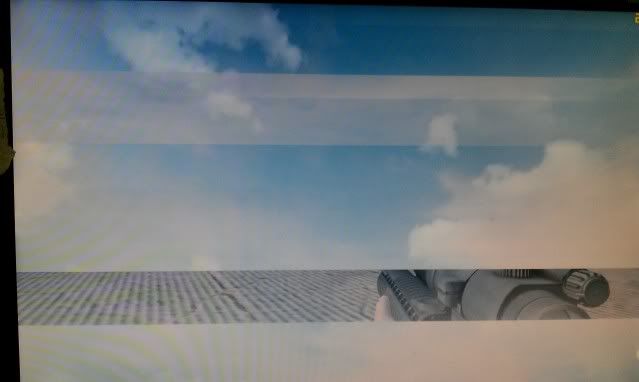 There's odd horizontal bars across the screen showing what I would see if I wasn't looking up.
Now, with 5.0, the same effect was observed when I looked up using the mouse. With 5.1.3, looking up with the mouse is much improved, but there's still some graphics distortion
I tried to take screenshots with fraps, but the shots don't show these artefacts and if I use fraps to record video, they problems stop while fraps is recording. Most odd. So the above pic is taken with a camera phone.