TrackIR5 Freakout + glitching out?
Posted: Sun Nov 24, 2019 11:52 am
Hello TrackIr team.
Im using this Trackir5 for last 2-3 years.Never had a problem.
Suddenly yesterday he starts to acting weirdly.In camera mode hes tracking some objects (track ir is clean) -a lots of them and in 3d mode hes just spining left to right and the to space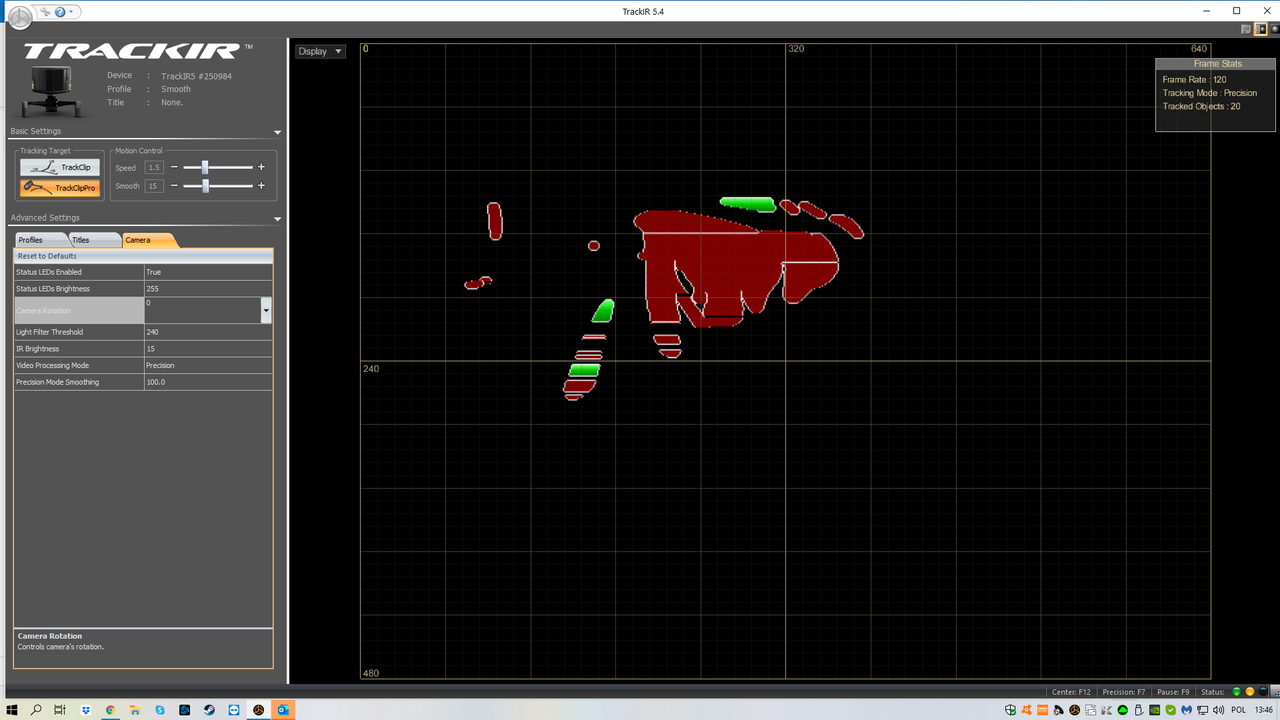 Any idea?
Im using trackClip pro +4.52 soft+Win10.
Fresh reinstall of software do not help.
Any idea?
Thanks Tomas